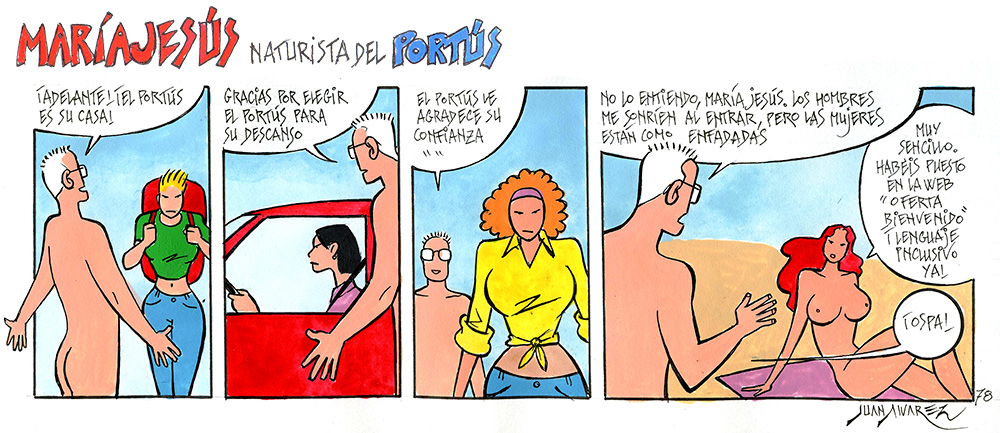 – Come on in, El Portús is your home!
– Thank you for choosing El Portús for your time of rest
– El Portús is very greatful for your confidence in us…
– I don't understand María Jesús. Men smile at me upon entering. But women look angry.
– That's easy! You have used on the web "OFERTA BIENVENIDO", which only includes men. We would like inclusive language now!
– Oops!