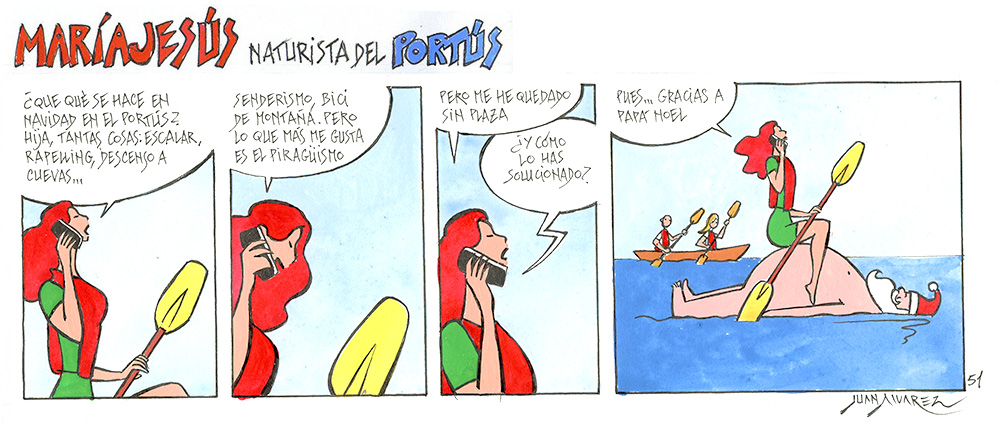 – What can we do in Portus at Christmas time? Darling, there are lots of things to do! Climbing, rappelling, cave exploring… Trekking, mountain biking. But the thing I like most is canoeing. But it's a pity, I'm left without a place.
– And how have you solved that?
– Well, I have Father Christmas to thank.