Este fin de semana la época Medieval llegará a las calles del Casco Histórico de Cartagena con la celebración de un mercadillo que se podrá visitar desde el viernes 8 y hasta el domingo 10 de noviembre.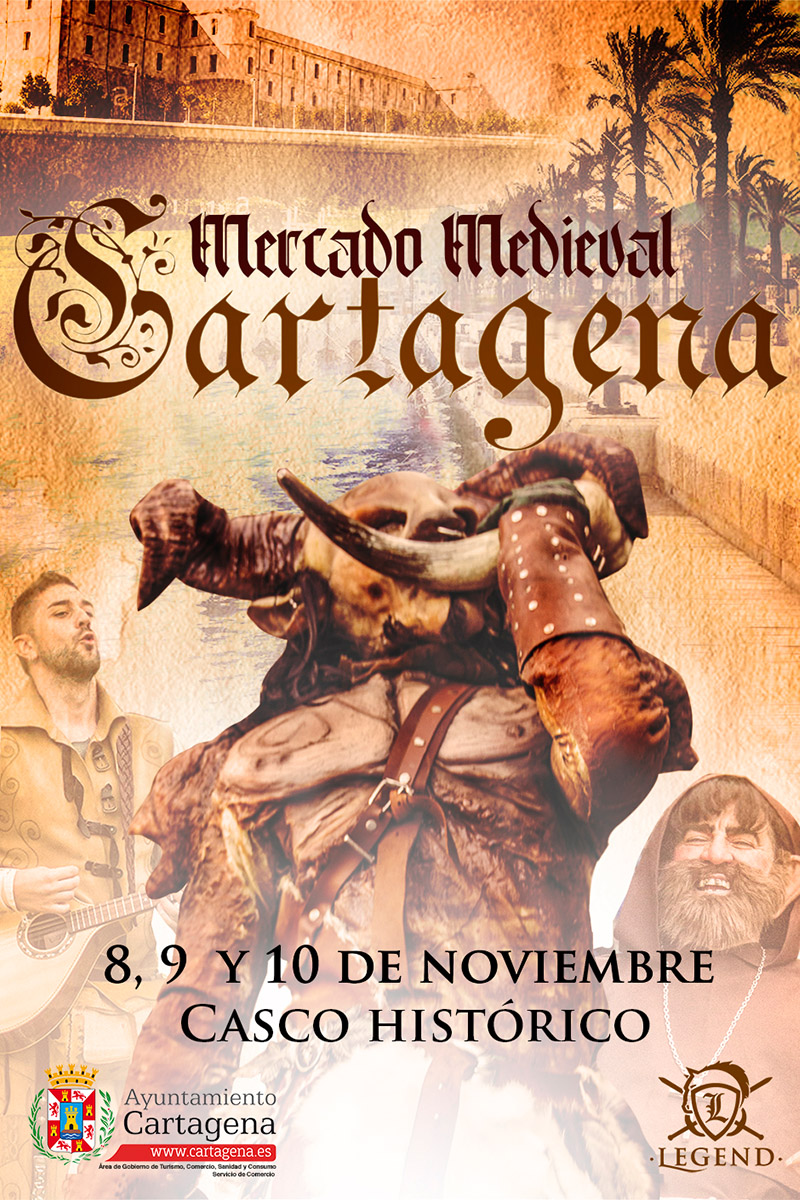 Serán más de 100 puestos los que recreen esta época de la Historia repartidos por las calles del centro de Cartagena. El mercadillo revivirá el ambiente de la contienda de la reconquista de Castilla con la batalla en Cartagena de 1243, con la inmersión de los visitantes en aquellas calles y mercados gracias a animaciones".
Además se celebrarán talleres árabes, de esparto, caligrafía o escritura en vidrio, pero también espectáculos de rueda, telas o trapecio, que acompañarán este ambiente histórico. Además, y por primera vez, el mercadillo contará con guardería infantil con monitores y vigilancia durante toda su celebración con juegos para los más pequeños.
Será a las 11.30 horas del viernes cuando se inauguren todos los puestos que estarán situados en la Plaza de la Merced, Bulevard Universitario, la calle Duque, Plaza Risueño, la calle Caridad, Plaza de San Ginés, las calles Cuatro Santos, San Francisco, Palas, Campos y la Plaza San Francisco.
Vuelve el Mercado Medieval a Cartagena, los días 8, 9 y 10 de noviembre, en su edición número 18, a inundar las calles, plazas y otros espacios libres del Centro Histórico de Cartagena, donde artesanos de distintos oficios tendrán la ocasión de exponer y vender sus productos.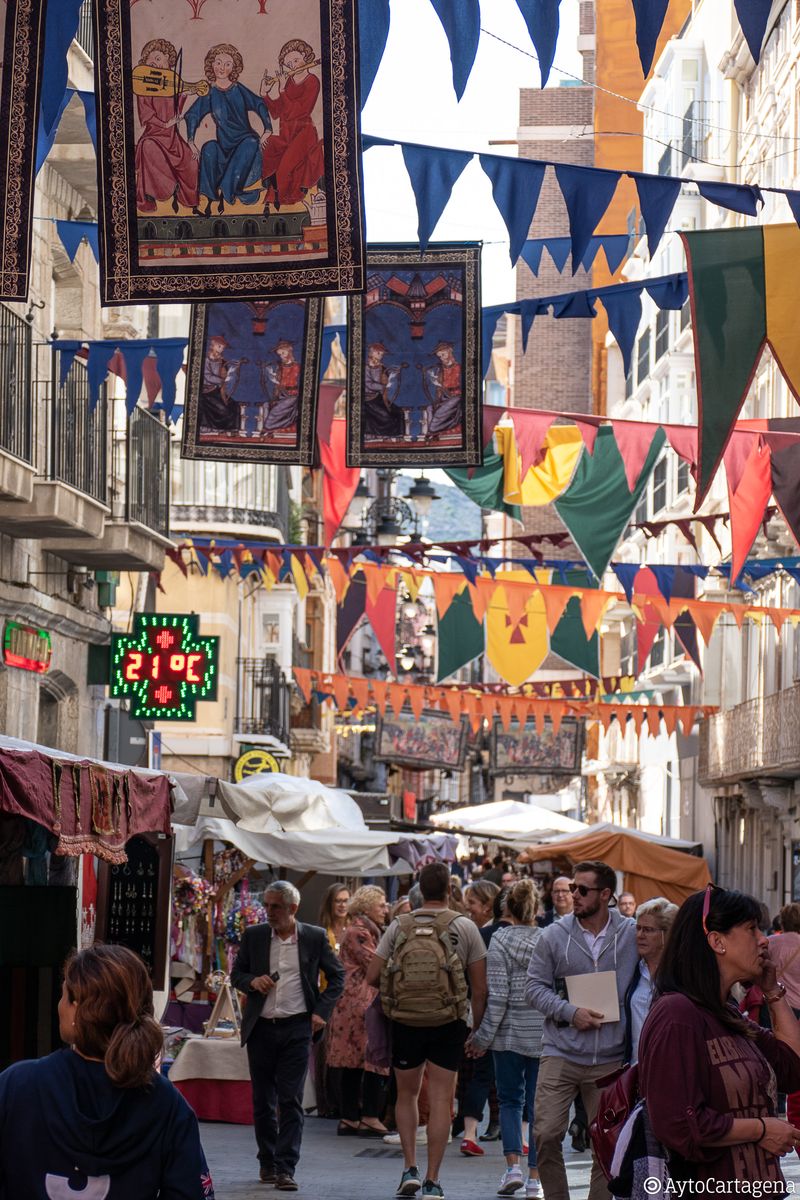 Diversos actos y actividades entorno a las tradiciones del medievo, nos trasladan a aromas de tiempos pasados a través de los juglares, caballeros y damas. Mesnadas y kabilas ocuparán durante estos días nuestras calles convertidas en una ciudad medieval.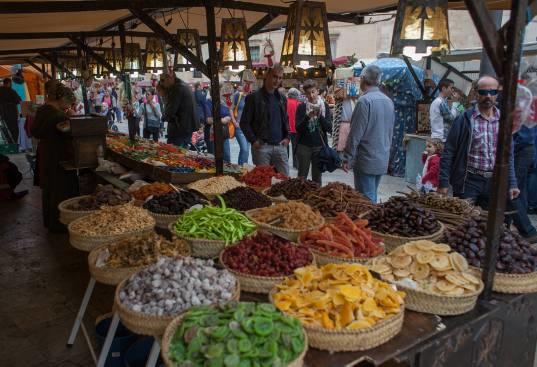 El horario de apertura de los puestos será de 13 horas diarias, salvo que por los productos a vender sea conveniente menos tiempo, permaneciendo cerrados por la noche.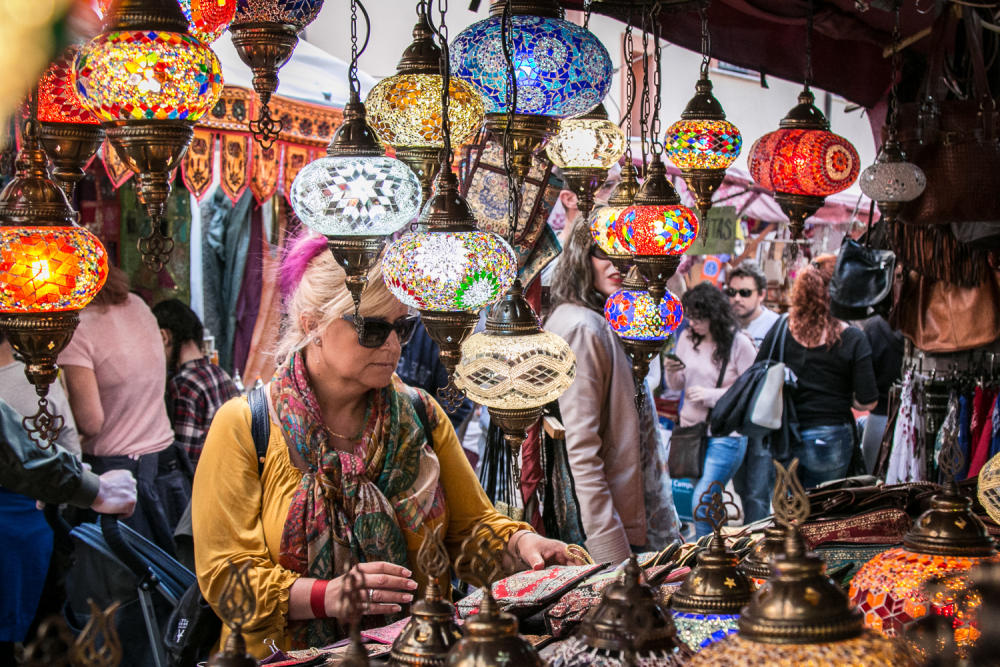 Unas 120 paradas de artesanía, alimentación y hostelería, con artesanos de Cartagena, tabernas tradicionales y un típico zoco árabe, distribuidos en calles y plazas del centro, como Plaza de la Merced, Bulevar Universitario, C/ Duque, Plaza Risueño, C/ Caridad hasta Plaza del Risueño, Plaza de San Ginés, C/ Cuatro Santos, C/ San Francisco, C/ Palas, C/ Campos y Plaza de San Francisco.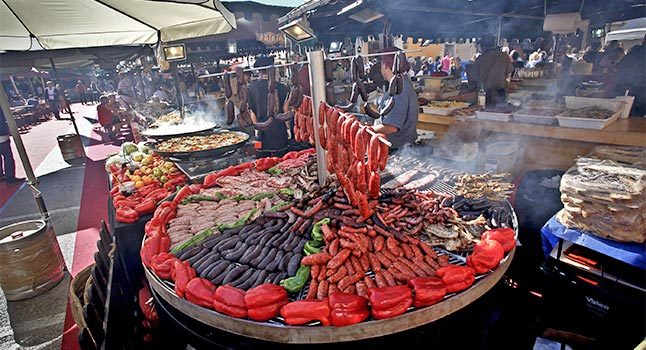 Tampoco faltarán los talleres demostrativos de oficios antiguos, herrero, alfarero, elaboración de velas, cestería, etc., que estarán en todo el recorrido.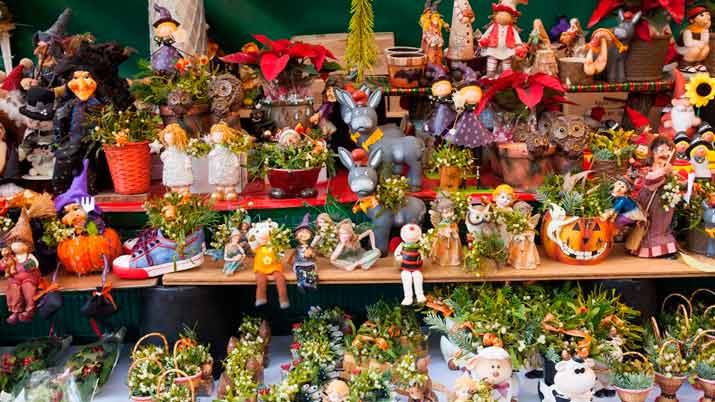 La inauguración oficial del mercado se llevará a cabo el viernes, a las 13:00 horas.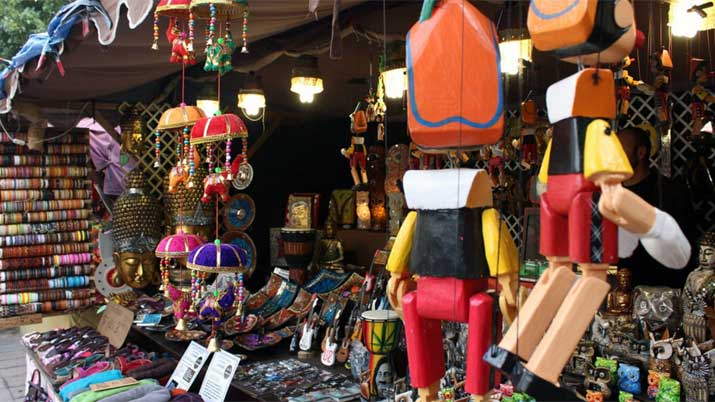 Street markets. XVIII Medieval Market of Cartagena 2019
This weekend the Medieval era will reach the streets of the Historic District of Cartagena with the celebration of a market that can be visited from Friday 8 to Sunday 10 November.
There will be more than 100 positions that recreate this era of history spread throughout the streets of downtown Cartagena. The market will revive the atmosphere of the contest of the reconquest of Castile with the battle in Cartagena of 1243, with the immersion of visitors in those streets and markets thanks to animations ".
In addition, Arabic, esparto, calligraphy or glass writing workshops will be held, but also wheel, cloth or trapeze shows, which will accompany this historic atmosphere. In addition, and for the first time, the market will have a nursery with monitors and surveillance throughout its celebration with games for children.
It will be at 11.30 on Friday when all the positions that will be located in Plaza de la Merced, University Boulevard, Duque Street, Risueño Square, Caridad Street, San Ginés Square, Cuatro Santos streets, San Francisco, are inaugurated. Shovels, Fields and Plaza San Francisco.
The Medieval Market returns to Cartagena, on November 8, 9 and 10, in its 18th edition, to flood the streets, squares and other open spaces of the Historic Center of Cartagena, where artisans of different trades will have the opportunity to exhibit and Sell ​​your products.
Various acts and activities around the traditions of the Middle Ages, transfer us to aromas of times past through the minstrels, gentlemen and ladies. Mesnadas and kabilas will occupy during these days our streets turned into a medieval city.
The opening hours of the stalls will be 13 hours a day, unless for the products to be sold less time is convenient, remaining closed at night.
About 120 craft, food and hospitality stops, with Cartagena artisans, traditional taverns and a typical Arab souk, distributed in streets and squares in the center, such as Plaza de la Merced, University Boulevard, C / Duque, Plaza Risueño, C / Caridad to Plaza del Risueño, Plaza de San Ginés, C / Cuatro Santos, C / San Francisco, C / Palas, C / Campos and Plaza de San Francisco.
Nor will the demonstration workshops of old crafts, blacksmith, potter, candle making, basketry, etc., which will be throughout the tour.
The official opening of the market will take place on Friday, at 1:00 p.m.
---