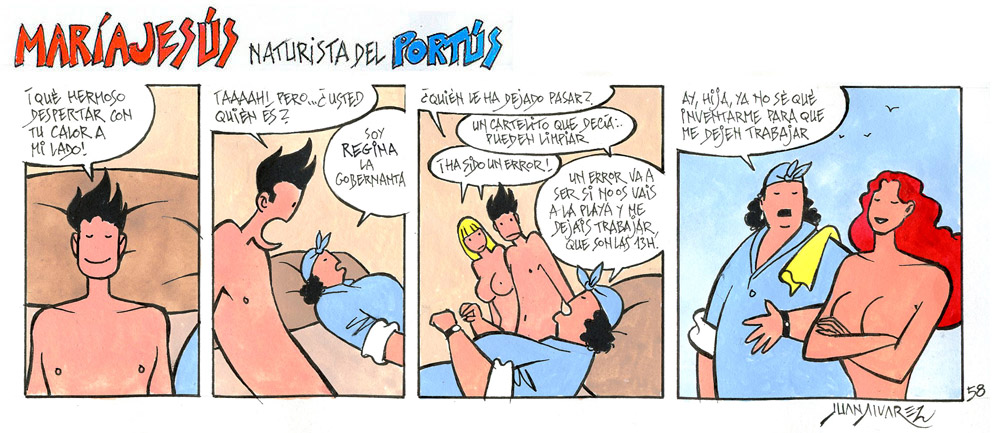 – How lovely it is to wake up with your warmth by my side!
– Aaaah! But who are you?
– I'm Regina, the governess.
– Who has let her in?
– A small sign that says: we can clean.
– It must have been an error!
– The error will be that if you don't go to the beach and let me do my work. It's now 1pm.
– Ay, dear, now I don't know what to invent so that they let me do my work.